The Disability Skills Passport is here – get involved!
What is the Disability Skills Passport?
It's a simple way for you to show proof of your training and qualifications.
With a Disability Skills Passport, you can prove you're fit for work by carrying an online record of your qualifications and capabilities with you wherever you go through the Mobile App.
It's been created by NDS technology partner, Pegasus.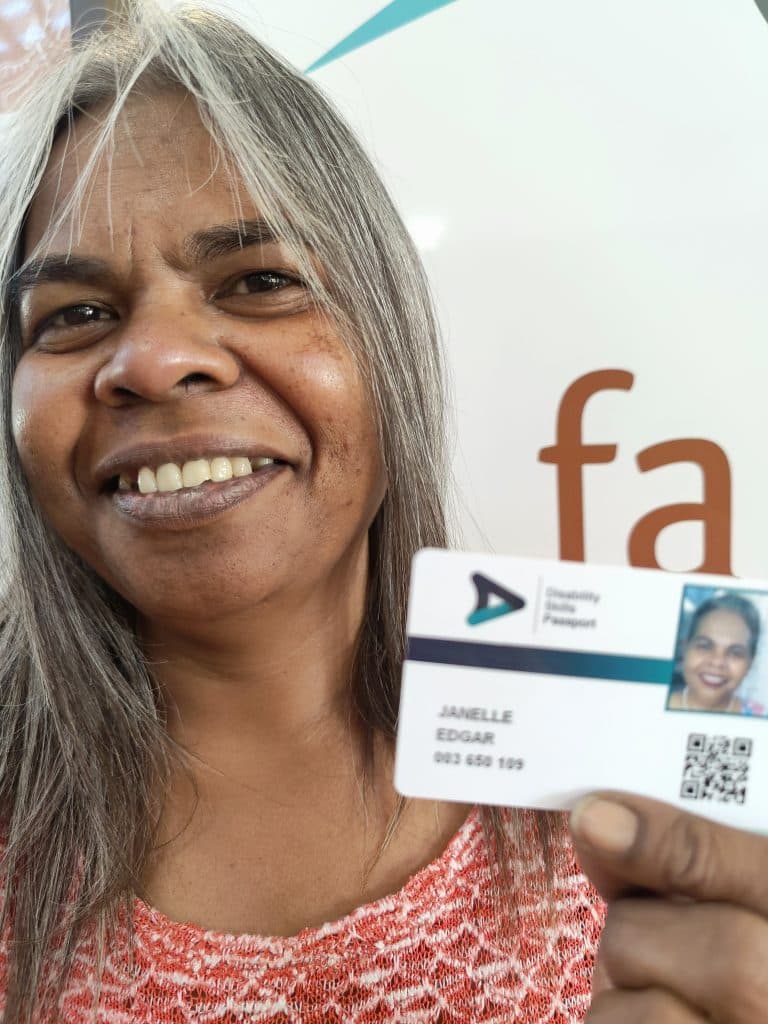 There are currently 590 workers who have a Disability Skills Passport. Our target during the pilot phase is 1100—help us reach our goal.
How Do I Get A Passport?
If you've received this newsletter, your employer has already started the process for you to get your very own Disability Skills Passport. Yay!
STEP 1
Provide a Photo
If you've done this, move onto Step Two
We need a photo of you to create the physical Disability Skills Passport and ecard.
It must be clear, include your head and shoulders (no hats or sunglasses), and have a plain background. A selfie that follows these rules is all you need.
Once you have your photo, send to your employer or dsp@pegasus.net.au so it can be added to your profile.
STEP 2
Receive Your Login
Soon, you'll receive an email containing a username and password to login to the Individual Worker Portal. From here, you can access your skills passport and upload your training to be verified.
In the portal there's user guides and other resources to help you navigate the system.
UPLOADING TRAINING
In the Individual Worker Portal is where you upload training.
For any accredited training (e.g. Cert III in Individual Support), upload it to your worker profile for verification.
For non-accredited training, there are only five modules currently recognised:
Awareness of Choking, Aspiration and Dysphagia
Medication Support
Person-Centred Daily Living Supports
Manual Handling
Occupational Safety and Health
After receiving training, you need to upload a certificate or document saying you've completed the training for verification.
IS IT SAFE?
Your data is protected. The only one who can give permission for your information to be accessed is you.
Pegasus respects the privacy of every person who contacts their company or is associated with the services provided.
You can read the complete Pegasus Privacy Policy here.
QUESTIONS – who do I talk to?
You have 2 options.

NDS
The NDS Project team is available for any questions relating to the Disability Skills Passport project, your involvement and where it is headed in the future.

Terri Collins – NDS Project Lead
Phone: 0422 617 508
Email: terri.collins@nds.org.au

Pegasus
Pegasus have a team dedicated to the Disability Skills Passport project who are ready to answer your questions and guide you through the system.

Karlee Grayson – Industry Program Coordinator
Phone: 1300 192 365
Email: dsp@pegasus.net.au